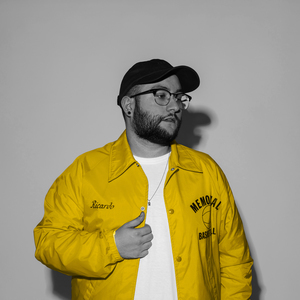 Ben Lopez
Co-Host of Bro, Did You See This?
Ben Lopez is a designer, cinephile, rap enthusiast, comic collector, and late knight in Bradenton, FL.
Ben Lopez has hosted 35 Episodes.
June 28th, 2017 | 27 mins 13 secs

E3 happened. It needed to be discussed.

June 23rd, 2017 | 30 mins 3 secs

Ben hates the HomePod and Drew loves ARKit. An important update from Tonawanda(!), wise words of wisdom from Hip Hop Harry, and an article trying to prove once and for all that millennials are just the worst.

June 9th, 2017 | 37 mins 12 secs

Some Very Good Youtube Videos by Bill Wurtz, a Tonawanda showdown, corporate romance novels and not-so-corporate romance novels, and much much more—including a surprisingly deep conversation on intellectual property?